Sex Offenders Stats and FAQs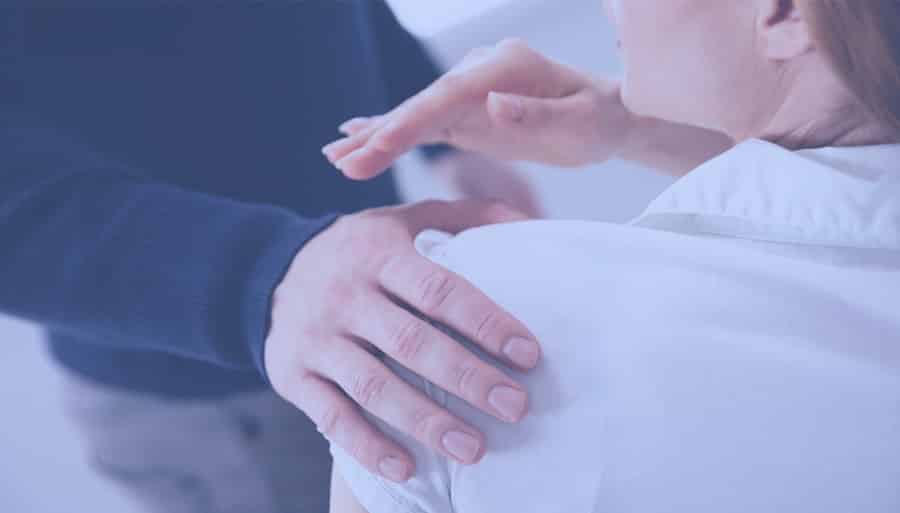 Unfortunately, every community around the world has to deal with the existence of sex offenders. The trauma caused by these incidents is both immediate and long-lasting, often affecting victims for as long as they live. We prepared a list of sex offenders stats which, while incredibly worrisome, will provide some much-needed perspective and help people stay vigilant.
Sex Offenders Stats (Editor's Choice)
As of 2019, there were over 780,000 sex offenders in the national registry.
Eight out of every 10 cases of rape are committed by someone the victim knows.
One in four undergraduate women is a victim of sexual assault.
About 67% of victims of sexual assault are under the age of 18.
Less than 30% of all cases of sexual assault are reported to the authorities.
More than half of all rapists are arrested again within three years after release.
Sex offenders are three times more likely than other inmates to commit new sex crimes.
Sex Offender Statistics
1. There are an estimated 780,000 people in the US sex offenders registry.
Every state has its own sex offender registry. The laws associated with the prosecution and imprisonment criteria may differ, but the number of sex offenders in the US as of May 2021 was 780,407, rising from 2019's 752,000. There are nine states with above-average rates of sex offenders, and there is an agreement that these numbers tally with the number of crimes committed. How many sex offenders in the US are actually active is difficult to ascertain, given victims' reluctance to report such crimes and the challenges associated with convicting the perpetrators.
If you are concerned about your and your family's safety, you can find exactly where sex offenders in your neighborhood or city live, including images, characteristics, and specifics about their crimes, by running a records check on people search websites.
(SafeHome.org)
2. Eight out of 10 rape cases are committed by someone the victim knows personally.
According to sex offenders reports, a vast majority of victims know the person who raped them. National sex offender statistics unveil that 39% of assaults are committed by an acquaintance. A third of the acts are executed by a current or former boyfriend, girlfriend, spouse, or significant other, while strangers account for 19.5% of the cases.
(RAINN)
3. Nearly one in five women has been raped, and one in 14 men has been made to penetrate at least once in their lives.
Sexual offenders facts show 21.3% of women and 1.6% of men in the United States have experienced a form of rape at some point in their lifetime. As many as 5.5% of men were made to penetrate someone else under the influence of drugs or alcohol. Sex offenders stats show that women are at far higher risk of rape and sexual assault than men, but sexual predators target both genders.
(NSVRC)
4. One in 4 undergraduate women has experienced sexual assault.
The Campus Climate Survey on Sexual Assault and Misconduct was performed across 33 top universities in the US and compiled for the Association of American Universities. It unveiled that as many as one in four undergraduate women experience sexual assault, harassment, or coercion on campus.
(Association of American Universities)
5. The average sex offending adolescent will go on to commit 380 sex crimes.
A particularly disturbing juvenile sex offender fact is that 20% of all rapes, and 30-50% of all child molestations, are perpetrated by adolescent males. The most concerning aspect of these juvenile sex offender statistics is that these perpetrators go on to commit multiple crimes over their lifetimes which underlines the need for registries and lists that alert communities to their existence.
(Crime Victims Center)
6. As many as 52% of all rapists are arrested again within three years of leaving prison.
According to Bureau of Justice data, over half of all convicted rapists will commit a new crime within three years of their release. Numerous felons also go missing within the state once they've been set free. Sex offender rehabilitation statistics show that keeping tabs on these sex offenders post-release is crucial in preventing them from becoming repeat offenders.
(BJS)
7. About 67% of all victims of sexual assault are under the age of 18.
Statistics on sex offenders further show that more than half of these victims are under 12. Around one in five young girls and one in seven boys are sexually abused before they turn 18. Pedophile statistics never make for comfortable reading, but more needs to be done to prevent these crimes from being committed against children.
(Center for Child Welfare)
8. Less than 30% of sexual incidents are reported to the authorities.
One of the biggest contributing factors to continued sexual abuse is that many victims feel they can't come forward when these incidents occur. More often than not, these abuses are committed by someone they know, and they fear the consequences. Stats on sex offenders will never tell the whole story because of the high volume of cases that never get reported.
(Summit County Colorado)
9. Sex offenders are three times more likely than other prisoners to commit a sex crime after their release.
A study that tracked sex offenders and other criminals for nine years following their release found that sex offenders were three times as likely to commit a sex crime than those who had committed a different type of crime. Incarceration statistics show that around 7.7% of released sex offenders committed a sexually related offense within the nine-year follow-up period, far more than the 2.3% of other criminals. Repeat sex offender statistics show that much is yet to be done to reintegrate these people into society and prevent them from committing the same crimes over and over again.
(BJS)
10. Sex offenders who are treated are 6.4% less likely to reoffend.
Sixty-nine independent studies concluded that the average sexual recidivism rate among sex offenders who had received treatment was 11.1%. In contrast, the same rate was 17.5% for those who had never received treatment. This research was conducted for just longer than five years and points to the positive impact psychological treatment can have on sex offender recidivism statistics.
(SMART)
Sex Offender FAQs
What percent of sex offenders are male?
Males make up the vast majority of sex offenders at 92%. However, there is more emphasis on males regarding the research surrounding sex offender data. Female sex offenders account for only around 8% of all sex offenders. Only 1.2% of all female cases are related to rape, according to sex crime statistics.
Can the public view the sex offenders register?
While the public may not be able to view all records relating to sex offenders, the National Sex Offender Public Website contains vital information regarding sex offenders in their respective communities. Sex offender registry statistics show how crucial this resource is in preventing sex crimes.
Can someone get removed from the sex offender registry?
Yes. If someone is convicted of a crime that is no longer deemed a severe offense, they can apply to get removed from the register. The same goes for people who have been wrongfully convicted of a crime, or a certain amount of time has elapsed.
What did a Level 1 sex offender do?
Offenders are separated into levels of how likely they are to reoffend and the danger they pose to the public. According to registered sex offender statistics, level 1 offenders are considered at low risk of reoffending, level 2 offenders are at moderate risk of reoffending, and level 3 offenders are high-risk offenders.
What rights do sex offenders lose?
Sex offenders have a host of fundamental rights: a right to privacy, freedom of movement, family, and home and liberty (including the right to live and work in an area of their choosing). Many locations, on the other hand, have implemented laws that restrict sex offenders from living, working, and commuting near child safety zones. Tenant screening companies can help landlords with properties in these restricted areas unveil if an applicant is a registered sex offender. A convicted felon might also lose the right to carry a firearm, access to some loan opportunities, and, depending on the nature of the crime, might face restrictions on some types of employment.
Which state has the toughest sex offender laws?
Sexual crime statistics show that Florida has the most stringent punishment and heavy restrictions on sex offenders in the US. This state has implemented detention of sex offenders indefinitely if there's a doubt that they will assault, molest or rape again. The Florida Civil Commitment Center is a mental health/correctional facility reserved for violent sex offenders who have served their sentence but were judged to be a risk for public safety.
The time spent in the facility is dubbed a "living death sentence," as most of the people who end up here awaiting trial may never get it. The civilly committed are psychologically evaluated by experts during their stay in the facility. These experts decide if the former sex offenders are safe to go back into the community or should remain locked in the facility. The trials are not based on past crimes rather the probability of repeating their violent sexual actions in the future. Sex offenders also must register as such for life.
Can I refuse to hire a sex offender?
Employers should run detailed criminal background checks to ensure they bring people that are safe for their employees and customers. Still, there is clear precedent from the EEOC's Enforcement Guidance on the Consideration of Arrest and Conviction Records in Employment Decisions under Title VII, which states that no blanket rule may be applied to prospective employees with a criminal record. That said, sex offender employment statistics show that sex offenders face more hurdles in finding a job compared to other types of offenders.
How long do you stay on the sex offender list?
The sex offender list is just about set in stone, and juveniles aren't an exclusion. There are very few instances where one can apply to get off this list, but most offenders stay registered for life. Most states recognize two to three levels of severity for sex crimes. For example, tier-one sex offenders in New York are removed after 20 years, while tier-two or three offenders remain on the list for life. Different states have different periods of time after one can get removed, but only if they haven't committed another crime in the meantime. This means that most sexual criminal acts will appear on individuals' employment background checks and other screenings indefinitely, causing them trouble to land jobs and find housing.
What percentage of sex offenders were victims themselves?
Multiple studies have examined the victim-to-perpetrator cycle among males. One study showed that although 61% of child sex offenders claimed they were sexually abused as children, only 30% confirmed the story on a polygraph, which indicates that perpetrators of sexual abuse might claim there were once victims when in reality, they weren't. Other studies suggest that between 33% and 75% of child sex offenders report being victims of sexual abuse in their childhood.
A more recent study from 2016, which examined 38,000 males, revealed that only 4% of the sexual offenders subject to the study had a confirmed history of being victims of child sexual abuse. Victims shouldn't feel a sense of inevitability about becoming offenders because of what happened to them in the past.
What state has the highest number of sex offenders?
Using sex offender statistics by state, Oregan has the highest rate of sex offenders per 100,000 residents. When that number is extrapolated, there are 688 sex offenders per 100,000 people in this state. Arkansas is next on the list, with 536 per 100,000.
What state has the least sex offenders?
Per capita, the states with the lowest number of registered sex offenders in the US are Maryland (125), Indiana (150), and Connecticut (152).
Is it possible to rehabilitate sex offenders?
Yes. Studies have shown that the sex offenders' recidivism rate can be reduced by up to 22% when sex offenders have received adequate rehabilitation therapies. With the necessary legal steps, sex offenders can be exposed to a more positive outlook, as suggested by sex offender stats.
Sources: SafeHome.org, RAINN, NSVRC, Association of American Universities, Crime Victims Center, BJS, Center for Child Welfare, Summit County Colorado, BJS, SMART, US Courts, NSOPW, LawInfo, Mass.gov, LegalMatch, Aljazeera America, EEOC, Attorneys.com, The Conversation, Statista, AllOnGeorgia, TIME.