Florida Sex Offender Laws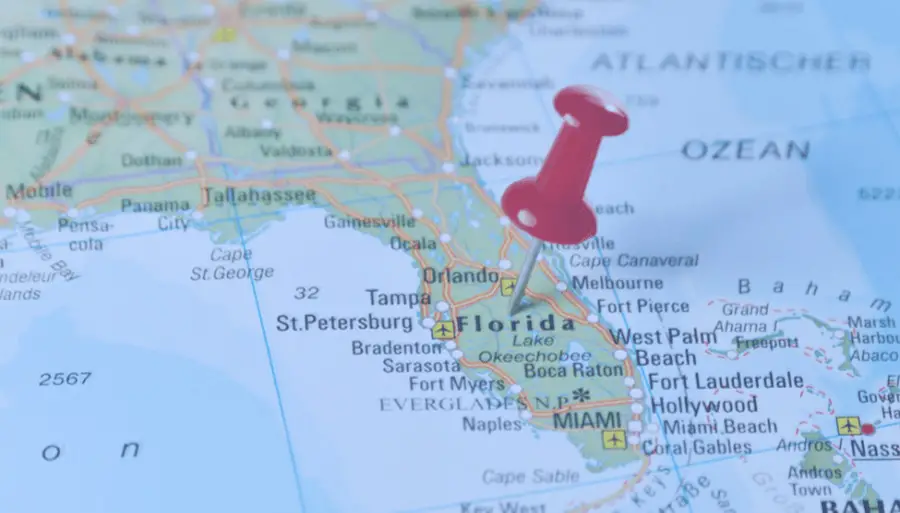 Florida sex offender laws are among the strictest in the United States. The reason dates back to 2005, when a convicted sex offender raped and buried nine-year-old Jessica Lunsford alive. The initiative for more stringent sex offender legislation is known as Jessica's Law. The law requires a minimum 25-year prison sentence for offenders who have committed sex crimes against children younger than 12 and lifetime GPS tracking after release from prison. All sex offenders may not be as dangerous as Jessica's killer, but when it comes to sex offender laws, Florida doesn't care how someone got to the registry. The Sunshine State is equally tough on everybody.
We prepared a comprehensive guide on the sex offender laws in Florida sans the confusing legalese.
Florida Sex Offender Registration Laws
According to sex offender statistics, the Florida sex registry features over 78,000 individuals. The following crimes result in sex offender status according to Florida Statute 943.0435:
Child prostitution
Child molestation
Child pornography
Sexual performances by a child
Engaging in unlawful sexual activity with minors
Child trafficking
Sexual battery (including spousal date and statutory rape)
Kidnapping for sexual purposes
False imprisonment
Lewd and lascivious acts.
Although the Florida sex offender tier system recognizes three sex offender tiers, the laws that apply to each tier are almost equally strict. Level 1 offenders are typically convicted of less serious crimes and are the least likely to re-offend. These offenders must report to their local sheriff's office twice a year for a minimum of 15 years. Level 2 and 3 offenders are convicted for more severe crimes and are considered more likely to re-offend. They are required to register with their sheriff's office at least four times a year. Level 2 offenders have to register for a minimum of 25 years, while level 3 offenders are subject to lifetime registration. Unlike some states that don't publish sex offender data for less serious crimes, the Florida sex offender registry makes all information public regardless of the severity of the crime.
According to the Florida sex offender registry laws, level 1 and 2 offenders have some chances of getting removed from the registry, while level 3 offenders must register for life because they have been convicted for some of the following crimes:
Rape
Kidnapping
False imprisonment
Sexual crimes involving victims younger than 12
Sexual crimes against elderly victims.
Florida sexual offenders are required to report to the local sheriff's office 48 hours after release from incarceration. If the offenders are in the custody of state prisons or jails, the institutions will handle the registration process. Offenders must report any relevant changes within 48 hours of occurring. Sexual offenders in Florida are required to provide the following information:
Full name
Date of birth
Social Security Number
Sex
Race
Current photo
Height
Weight
Hair and eye color
Tattoos and other identifying marks
Fingerprints
Palm prints
Current address or location (if they are homeless)
Employment and occupation
Vehicle information
All phone numbers, including home and mobile phone numbers.
Florida sex offender registration laws demand that sex offenders enrolled, employed, or volunteering at institutions of higher education in the state to report their role in the institution, along with the name and address of the institution and the campus attended to the local law enforcement agency. The sheriff of the county, the Department of Corrections, or the Department of Juvenile Justice should notify the concerned higher-education institutions of the presence of the sex offender and any changes in their volunteer, employment, or enrollment status.
Driver's License Sex Offender Rules in Florida
As of August 2017, Florida has started issuing special driver's licenses for registered sex offenders, featuring sexual predator or sexual offender designations and enhanced UV features that reduce fraud and increase security. The designations are easily visible and recognizable, meaning that everyone from cashiers at grocery stores and servers at restaurants to police officers can see them.
Notification Florida Sex Offender Laws
The Florida Department of Law Enforcement is in charge of notifying the public where sex offenders reside, how they look, and the types of crimes they have committed. The agency shares this information on the Florida offender registry and makes it available through a toll-free nationwide hotline, email alerts, and other channels.
Sex predators in Florida are subject to community notification. The Sheriff's office notifies the communities when a sexual predator moves into their county. They are also required to notify licensed child care facilities and schools of sex predators who move within a one-mile radius, and the notification should be made within 48 hours. These restrictions might sound too harsh, but they are established to protect the youngest and the most vulnerable. Disheartening pedophile statistics show that America is home to more than 42 million victims of child sexual assault. Many of those cases happened prior to 1994, when the USA had no sex offender registration and notification system in place.
For offenders on community supervision who are employed, enrolled, or volunteering at a higher-education institution, the Florida Department of Corrections or the Department of Juvenile Justice are obligated to notify the concerned higher-education institutions of the presence of sex offenders on campus. Any change in the engagement of the sex offender and the higher-education institution must be reported within 48 hours of receiving the information.
Florida Sex Offender Residency Restrictions
Florida registered sexual offenders convicted of crimes against children younger than 16 years are not allowed to establish residence within a 1,000 feet radius of schools, childcare facilities, playgrounds, and parks. In case such a facility establishes within 1,000 feet proximity of the offender's residence. Subsequently, the individual won't be charged for violation of the sex offender residency restriction and may not be forced to relocate. While some states prohibit sex offenders from living under the same roof, Florida has no such law.
Incarceration statistics point to a higher percentage of homelessness among offenders and other criminals due to harsher laws in certain jurisdictions. Namely, in some counties, the minimum distance is 2,500 feet which leave offenders with little to no affordable housing options and forces them into homelessness.
On top of the strict state and county residency restrictions, a registered sex offender in Florida can hardly rent in areas where landlords conduct tenant screening. Landlords in low-income communities, on the other hand, may skip the screening process, which causes unequal distribution of offenders and other criminals in these impoverished areas.
Florida Sex Offender Work Restrictions
Florida state sexual offenders are not allowed to work at businesses where children are typically present, such as schools, child care facilities, playgrounds, and other play areas and facilities frequented by children.
Sex offenders face significant challenges in finding stable jobs. Given state and local limitations, they have a hard time finding employers willing to hire individuals who are on the registry. Furthermore, reputable companies conduct in-depth employment background checks to verify prospective employees, meaning offenders are typically left with the lowest-paying jobs even if they are educated and qualified.
Since more than half of sex offenders have a history of substance abuse, they will most likely avoid applying for jobs that require pre-employment drug screening, which further narrows down their options.
Sex Offender Travel Restrictions
Florida sex offenders can travel to other states unless noted otherwise in their parole or probation restrictions. Sex offenders must report their travel plans, including address, municipality, county, and state of permanent, temporary, or transient residence outside Florida, to their county sheriff at least 48 hours before leaving Florida. The 48-hour reporting window also applies to out-of-state sex offenders visiting Florida for more than three days a year. After reporting to the sheriff's office, they have 48 hours to report in person to the Department of Highway Safety and Motor Vehicles and present a copy of their sexual offender/pedator registration form to obtain a marked Florida ID card or driver's license.
Florida sexual offenders and predators who intend to travel internationally for five or more days must report their travel plans at least 21 days before the date of departure. In case of an unexpected need to travel internationally, the offender must report the travel details as soon as possible. International sex offender travelers must provide comprehensive travel information, including, but not limited to, dates of departure and arrival, means of transport, and details like flight number, cruise port of departure and arrival, and other details related to the travel itinerary or the offender.
Many countries deny entry to people with any criminal history. While smaller nations may not always have the resources to conduct criminal background checks, most wealthy countries require to see proof of clean criminal history before approving visas, even for tourists. That said, in the state of Florida, sexual offenders can travel to many places internationally but should carefully research their options.
Failure to Register on the Sex Offenders List in Florida
Failure to comply with the Florida sex offender registry requirements is a third-degree felony punishable in the following ways:
First offense — a mandatory minimum term of six months plus electronic monitoring
Second offense — a mandatory minimum term of one year plus electronic monitoring
Third or repeated offense — a mandatory minimum term of two years plus electronic monitoring.
In general, sex offenders or predators who fail to register can get up to five years in prison, five years of probation, and a $5,000 fine.
Removal From the Sexual Offender Registry in Florida
Only particular tier 1 and tier 2 registered sex offenders have a chance to get themselves removed from the registry. The removal won't happen automatically. Sex offenders in Florida have the following options for removal:
Petitioning the court for removal after 15 years for tier 1 offenders and 25 years for tier 2 offenders (multiple limitations may apply)
Meeting the requirements of Florida's "Romeo and Juliet" law (applies to offenders who were four or less than four years older than their victims, the victims were aged 13 to 17, the sex act was consensual, and the offenders haven't committed other sex crimes)
Getting a full pardon
Getting a post-conviction relief — a request to correct or vacate the conviction or the sentence
Moving to Florida with sex offender status from another state which has been removed.
The offenses that qualify for removal from the Florida state sex offender registry are:
Lewd or lascivious acts that took place online
Lewd or lascivious acts committed against or in the presence of minors younger than 16
Sexual performance by a child.
Florida Sex Offender Laws FAQs
Can sex offenders go to the beach in Florida?
Florida registered sexual offenders are not allowed within 1,000 feet of schools, daycare facilities, parks, and playgrounds. While the sex offender laws in Florida allow sex offenders to go to the beach, some counties have increased their safety measures, creating stricter laws that ban sex offenders from beaches, libraries, and other places where children typically gather. Sex offenders must check their county's laws before heading to the beach.
Do sex offenders have to notify neighbors in Florida?
No sexual offender in Florida, regardless of the tier, is required to notify their neighbors. According to Florida Megan's law, the local law enforcement agencies are in charge of public and community notification through the Florida sexual registry website and distribution channels like phone calls, emails, social media, in-person notification, etc. If you want to check for any offenders or criminals in your area, you can also run background checks on people finder sites.
Can a sex offender live with his family in Florida?
The general sex offenders laws in Florida don't prevent sex offenders and predators from living with a child or a minor. But the judges might rule different guidelines for individuals under the supervision of the Department of Corrections or the Department of Juvenile Justice.
How many years does a Florida sex offender have to register?
According to the sex offender laws in Florida, the minimum registration period for sex offenders varies depending on their tier:
Minimum 15 years of registration for tier 1
Minimum 25 years of registration for tier 2
Lifetime registration for tier 3.
Note that offenders won't be automatically removed after completing the mandatorily required period. They must be eligible for removal to initiate the process, and if they receive a positive answer, their name can get removed.
How long can a sex offender visit Florida?
Florida sex offender laws allow sex offenders visiting Florida to stay as long as they want, but they must report to the local law enforcement agency if they stay for three or more days in a calendar year. The report must be made within 48 hours of entering the state.