California Sex Offender Laws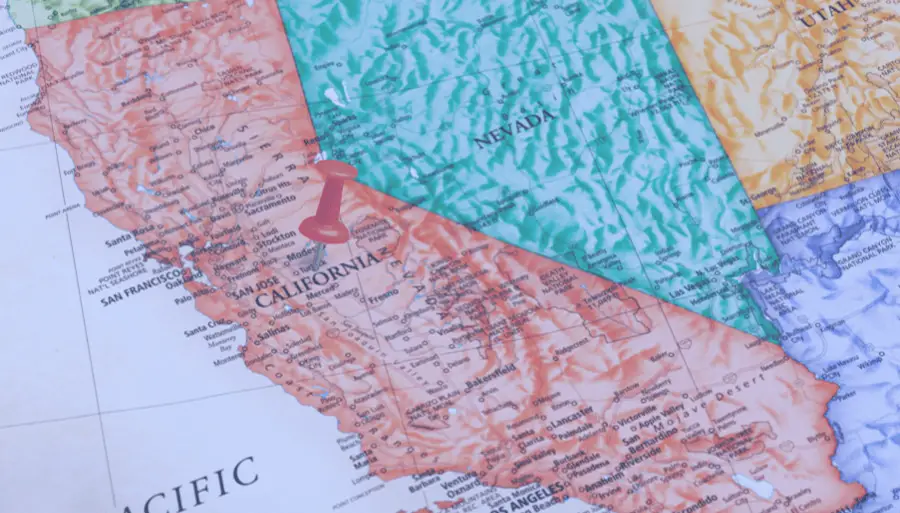 California sex offender laws have undergone serious updates since January 2021. The Golden State has replaced lifetime registration with a three-level registration system that allows lower-level offenders to get off the registry after one or two decades. Given that in most states, sex offender registration is a lifetime sentence, the California sex offender law changes give a second chance to offenders that have earned their status in misfortunate circumstances. More on Penal Code 290, California's Megan's law, and other sex offender laws in California below.
California Sex Offender Registry Laws
Under California Penal Code Section 290 PC, convicted sex offenders and individuals convicted of certain other offenses must register on the California sexual offender registry. As of January 2021, with SB 384 coming to force, lifetime registration is no longer necessary for every sex offender. The new California sex offender tier system recognizes three sex offender tiers and has different requirements for each of them. Below you can see the differences between the sex offender tiers in California and the registration requirements for each.
Tier 1 Sex Offender in California
For a tier 1 sex offender, California requires at least ten years of registration. The minimum period would be five years if the person was tried at a juvenile court. Tier 1 sex offenders are considered the least dangerous for society. They earn their spot on the sex registry in California by committing lower-level offenses such as:
Misdemeanor sexual assault
Sexual battery
Indecent exposure
Child pornography.
Tier 2 Sex Offender in California
Tier 2 sex offenders must register for at least 20 years before becoming eligible to petition for removal. These individuals are convicted for mid-level sex offenses such as:
Incest
Non-forced sex crimes against minors
Lewd acts with minors.
Tier 3 Sex Offender in California
A tier 3 sex offender has no opportunity to ever to get their name removed from the California sex offenders registry due to the seriousness of their crimes, which include:
Rape
Sexual battery as a felony
Sex crimes involving minors younger than 10
Aggravated sexual assault of children
Children sex trafficking.
Note that this list includes only the most common sex crimes under PC 290, but other sex crimes not mentioned here can also result in California sex offenders' registration.
Sex offenders are required to register within five days from their:
Sentence if no jail time is needed
Release from prison
Discharge from a mental institution or hospital.
Tier 1 and 2 sex offenders won't automatically get off the California sex offender list. They need to file a request to get removed and continue to adhere to the registration laws after submitting the appeal. The court has sixty days to respond. Sex offenders who have respected the California sex offender laws during the mandatory registration period and haven't committed new crimes in between can expect to get approved for removal from the California sexual offender list.
Upon registration, sex offenders must provide the following information:
Full name, including aliases and former legal names
Current address
Recent photo
Physical description
DNA sample
Fingerprints
Social security and phone numbers
Criminal record history.
Offenders must register in person at their local law enforcement agency. The agency notifies the California Department of Justice, which monitors the offenders and ensures their compliance. Offenders must report in the following fashion:
At least once a year, within five days from their birthday
Within five working days in case of a name change or any other relevant change
Every 90 days for sex predators in California (those convicted of a violent sexual offense but also diagnosed with a mental disorder that makes them a threat to the community)
Every 30 days if they are homeless.
The California sex offender registration law is stricter for those enrolled or employed by a California college. In addition to the general registration requirements, these individuals must provide information about their status to the campus police within five days of enrollment or employment and repeat the process when they leave. If no campus police are present at the institution, offenders must register with the closest law enforcement agency to the institution as well as with the law enforcement agency in their area of residence. They also need lawful purpose and written permission to be on campus.
Sex offenders who are charged with a sex offense but found not guilty because of insanity still must follow the California sex offender registration laws.
California Sex Offender Notification Laws
According to Penal Code 290.46, sex offenders' information is available to the public through the CA Megan's law website. This website acts as a sexual offender map in California and divides offenders into a few posting categories based on their convictions. The home address category, for instance, makes the offender's home address available to the public. The ZIP code category meanwhile displays only the ZIP code, city, and county without disclosing the offender's exact location. There's also a category that allows some sex offenders not to be displayed on the California sexual offenders list for public view, but they still have to register and follow other CA sex offender laws.
Other publicly available information includes name, photo, and physical description, covering any specifics like scars or tattoos. Aside from Megan's Law registry in California, law enforcement agencies may decide to notify the community in other ways.
Registered sex offenders in CA are also obligated to disclose their status upon entrance into a community care facility and long-term health care facility.
California Sex Offender Residency Restrictions
California manages residency restrictions in two ways: automatic application and case-by-case basis. According to Jessica's law, sexual offenders in California cannot live within 2,000 feet of any school or park. These residency restrictions automatically apply only in the following cases:
High-risk sex offenders
Offenders that are convicted for lewd acts involving victims younger than 14 years
Offenders convicted of a repeated child sexual abuse
For some high-risk offenders, the distance is 2,640 feet. High-risk offenders are also subject to lifetime GPS tracking. Jessica's Law was found unconstitutional in 2015 as it limited sex offenders' access to medical treatment, drug and alcohol dependency services, counseling, and housing. As a result, there are no uniform restrictions for all the other California registered sex offenders. Instead, the residency restrictions are determined on a case-by-case basis. The court can still apply Jessica's Law in separate instances. Even without the law, sex offenders are left with very few, if any, housing options because their status appears during the tenant screening process. Also, no registered sex offender in California is allowed to loiter near schools or facilities that house or cater to elderly or dependent adults.
California also forbids sex offenders from living together unless related by blood, marriage, or adoption. Terms of probation or parole may impose additional residency restrictions.
The California law on sex offenders without a permanent residence requires more frequent reporting. Transients or homeless registered sex offenders in California must update their information every 30 days with the closest law enforcement agency, and within five days every time, they change their location. Additionally, if sex offenders are attending, working, or volunteering at any college or university property, they are required to notify the campus police. In case a transient offender gets a fixed residence, they must report the address to the local law enforcement agency, and the same sex offenders laws in California apply in case they become transient again.
Sex offenders are allowed to move in and out of California, but they must register their movement within five working days with the local law enforcement agency. The process must be repeated every time a sex offender travels. Sex offenders on active probation or parole may need clearance from their probation or parole officer before moving out of California.
California Sex Offender Work Restrictions
While the Megan's Law website information is available to the public, employers are not allowed to use it for employment decisions. They can rely on publicly available information only if another law allows them or to protect a person at risk. In all other cases, employers should perform FCRA-compliant background checks. The increased use of employment background screening has made it harder for offenders to find permanent jobs.
From a legal perspective, the 290 registration California code doesn't stop sex offenders from taking almost any job role with a few exclusions. They are not allowed to work with children if they are convicted for offenses that involve victims younger than 16 years. Those offenders who are convicted for sex crimes involving victims older than 16 must notify the company or non-profit organization prior to working with children.
California Sex Offender Travel Laws
Sex offenders are allowed to travel domestically and internationally but are subject to parole, mandatory supervision, or probation travel restrictions. Sex offenders can travel to any state as long as they respect the registration requirements in the states they visit. A caseworker is in charge of granting travel permissions depending on the situation.
Regarding international travel, California sex offender laws ask sex offenders to notify their jurisdiction of residence at least three weeks before the departure date. They must provide a detailed travel itinerary and other relevant details like the purpose and means of travel and information about their sex crime.
Some countries, including Canada, China, France, Russia, and Australia, don't allow sex offenders or any other felons to visit. The California sex offender laws for visitors are the same as those for locals.
Failure to Register Penalties
Failure to register as a sex offender in California is treated differently, depending on the severity of the crime that placed the individual on the list. If a person is convicted of a misdemeanor, the penalty would be treated as a misdemeanor, more precisely:
an informal (summary) misdemeanor probation
up to a year in a county jail
up to $1,000 in fines.
If an individual is charged with a felony, the penalty for missed registration will be a felony, including:
formal felony probation
up to three years in state prison
up to $10,000 in fines.
California Sex Offender FAQs
How many sex offenders are in California?
California has 60,000 registered sex offenders and ranks the second state with the most sex offenders in the US.
Can sex offenders go to the beach in California?
In the past, some counties have prohibited sex offenders from visiting beaches and parks, but the sex offender law in California is now considered unconstitutional, meaning that sex offenders are free to visit parks and beaches.
Do sex offenders have to notify neighbors in California?
California sex offender laws don't obligate sex offenders to notify their neighbors of their status. Their neighbors, however, can perform a sexual offender search in California on the Megan's Law website or look them up on people's search sites and find out for themselves.