Online Predators Statistics and FAQs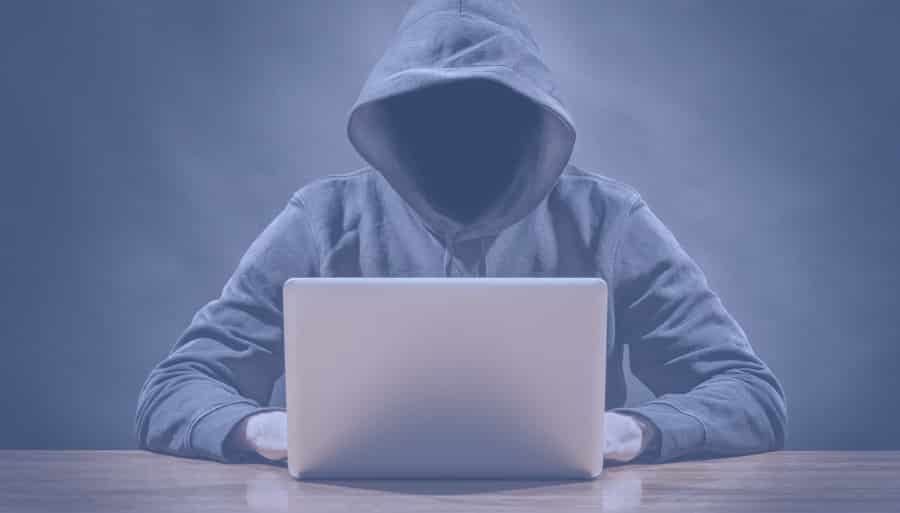 The goal of internet predators is simple. To coerce, manipulate, and even blackmail children, adolescents, and occasionally adults into performing sexual acts. Predators on social media have become more emboldened than ever, and with the amount of time children spend online these days, the need for more protection is at an all-time high. That's why we prepared a list of the most critical online predators statistics which will hopefully help bring more awareness about this alarming trend which has seen a steady rise over the last few years.
Online Predators Statistics (Editor's Choice)
As many as 500,000 predators on the Internet pose a threat to kids daily.
One in 25 children will be manipulated into physical contact within a year.
Children aged 12 to 15 are the most targeted by online predators.
82% of predators on the Internet are male.
The Coronavirus pandemic has contributed to a rise in online enticement cases.
Only 15% of parents are aware of what their kids do online.
Receiving sexual images from children is the most common goal of web predators.
Social media is the place where over 80% of child sex crimes start.
Online Predator Statistics: The Figures Behind the Crimes
1. Half a million internet predators pose a danger to children on a daily basis.
The Federal Bureau for Investigations (FBI) estimates that as many as 500,000 people are a daily threat to kids going online. Investigators further note that predators take advantage of multiple platforms, with social media, gaming, and online dating sites and apps being the most prominent. As social media becomes an integral part of everyone's life, employers increasingly rely on social media background checks as a way to learn more about candidates' behavior outside of the professional setting and discover things that traditional background checks don't show.
(KOAA NEWS5)
2. Online predators mostly target children aged between 12 and 15.
The FBI has found that adolescents aged 12-15 are most at risk, accounting for over 50% of all victims of internet predators. The majority (89%) of all victims are contacted through instant messaging and chatrooms, predator statistics show.
(KOAA NEWS5)
3. As many as one in seven children/adolescents are contacted by an online predator.
This figure comes from the Youth Internet Safety Survey (YISS), and it acts as a point of reference for the likelihood of minors encountering child predators online. This number could conceivably be much higher, given that most kids will pass it off as a rude comment or someone their own age being overly sexual. Internet dangers statistics suggest many incidents don't get reported, so that figure could be much higher. Educating children on what falls under sexual offense and creating a safe space where they can share these experiences is essential for increasing the reporting rates.
(Crimes Against Children Research Center)
4. One in 25 children is coerced into physical contact following online solicitation.
Predators statistics show around 4% of the children in the same survey reported solicitation by child predators on the Internet who tried to make offline contact via phone, mail, or meeting up in person. These offline encounters have the most potential to end in a sex crime.
(Crimes Against Children Research Center)
5. Online child predators don't necessarily lie about their age.
Facts about internet predators from YISS further indicate that the majority of predators don't mislead their victims about their age; instead, stats on sex offenders show that they appeal to adolescents' interest in romance, adventure, and sex. As a result, the majority of these sex crimes involve statutory rather than forcible rapes.
(Crimes Against Children Research Center)
6. Internet predators statistics show that 40% of all children from grades four through eight report chatting to strangers online.
As our children become more and more dependent on the Internet for schooling and socializing, they get more exposed to social media predators and grooming online. As many as 53% of those kids have disclosed their phone number to a stranger, while another 11% have met the stranger. If you find an unknown phone number or suspicious texts in your child's phone, you can run a reverse phone lookup to identify the holder.
(Center For Cyber Safety and Education)
7. UK study shows girls account for over 80% of cyber grooming cases.
Data analyzed by the UK Children's Charity shows that 84% of grooming cases involving sexual messages to children involved female victims. These online grooming statistics cover cases recorded by police in England and Wales over April 2017-March 2020. The research further pointed to Instagram as the social network used the most during the lockdown, accounting for 37% of cases where the platform was known.
(The Guardian)
8. The first months of the COVID-19 pandemic saw a 106% increase in reports of online predators.
The effects of COVID-19 have been felt all over the world and in every facet of life. With children being forced to spend the majority of their time indoors, naturally, this means more time spent online and what some experts call a perfect storm for child predators online. Sexual predator statistics have shown a dramatic increase in the number of reported online predators cases during the first months of the pandemic.
(McAfee)
9. Online enticement saw a 97.5% rise in 2020.
For the whole year of 2020, the NCMEC reported that online enticement incidents spiked to 37,872, from 19,174 in 2019. The online enticement is a broad category that involves communicating with a child online with the intent to commit sexual exploitation or kidnapping. Cyber predators statistics show that online enticement takes place over various platforms, including social media, messaging apps, and gaming platforms.
(NCMEC)
10. Only 15% of parents are "in the know" concerning their children's online habits.
Most parents are fairly ignorant about what their children get up to online. At the same time, data from different research indicates that as many as 58% of parents in the US are concerned over the threat that strangers pose to their kids online. Setting rules for your children's social media activity and creating a positive environment that allows them to share if any problem arises is essential to keeping them safe from online predators.
For extra security, you can run background checks on people in contact with your children like teachers, neighbors, and other adults on people finder sites to see if they have any criminal records or are registered sex offenders. For registered sex offenders in your area, you can search the National Sex Offender Public Website.
(GaurdChild, Child Crime Prevention & Safety Center)
11. The vast majority of child predators on the Internet are male.
Similar to what pedophile statistics indicate, online predators facts presented in an analysis of CyberTipline, the nation's centralized reporting system for suspected child sexual exploitation, showcase that as many as 82% of offenders are male. The predator statistics presented in the analysis, which covered 5,917 offenders, further showed that 9% of them were female. In the remaining 9% of the cases, the gender of the offender could not be identified.
(NCMEC)
12. Most internet predators have been previously unknown to their victims.
The CyberTipline analysis also showed that the bulk of offenders (98%) have likely been unknown to their victims in real life. Out of the remaining 2% who were known, the majority (53%) were identified as family members, primarily parents, step-parents, and siblings, child predators statistics show.
(NCMEC)
13. Acquiring sexually explicit images of the child is the most common offender goal.
The same analysis found that receiving sexually explicit images of children was the goal for 60% of offenders, followed by meeting and sexual contact for 32%. Sexual conversations/role-play online were the goal for as many as 8%, while some kind of financial goal was the motivation of 2% of offenders.
(NCMEC)
14. Child predator statistics point to sexual conversations/role-play as the most common grooming method.
While a goal for some predators, sexual conversations/role-play are more common as a grooming method, applied by 34%. Asking the children for sexually explicit images is a method used by 33% of predators, followed by developing a positive rapport with the victim (29%). Other, less common grooming methods include offering and sending sexually explicit images, pretending to be younger, offering a financial incentive, impersonating a modeling agent/photographer, or someone known to the child, catfishing statistics show.
(NCMEC)
15. Social media predators statistics show that over 80% of child sex crimes originate from social media.
Research has found that 82% of child sex crimes start with communication through social media websites. Online child exploitation statistics indicate that predators use these sites to gain knowledge about their intended victims' habits, along with their likes and dislikes.
(Organization for Social Media Safety)
Online Predator FAQs
How common are online predators?
At present, online predators statistics estimate that there are around 500,000 active predators on the Internet every day. These numbers are on the rise, with children spending more and more time online due to COVID-19. Parents need to be more vigilant than ever before to prevent their children from falling prey to web predators.
Who is the most common victim of online predators?
According to the FBI's online predator facts, children between the age of 12 and 15 are the most susceptible to predators on the Internet, with the vast majority of them being girls. These children are manipulated into an array of sexual interactions that contribute to online child exploitation cases.
How old are online predators?
Predator statistics show that they can be anywhere from 18 to 55. Contrary to popular belief, however, child predators online don't necessarily mislead their victims about how old they are.
What is predatory grooming?
Predatory grooming refers to maneuvering and coercing another person or minor into a position where the predators can sexually abuse or offend them. Online child exploitation statistics show that this is usually done over time so they can gain the trust of their victims. Grooming minors usually originates from online interaction.
What are the types of online predators?
Online predators statistics point to several common types — The Gatherer, who collects media containing photographic or video pornography, The Producer, which distributes child pornography, The Talker, who targets victims in chat rooms, and The Voyager, whose aim is to meet their victim in person.
Sources: KOAA NEWS5, Crimes Against Children Research Center, Center For Cyber Safety and Education, The Guardian, McAfee, NCMEC, GaurdChild, Child Crime Prevention & Safety Center, NCMEC, Organization for Social Media Safety, PURESIGHT, Youth Internet Safety