Internet Safety Statistics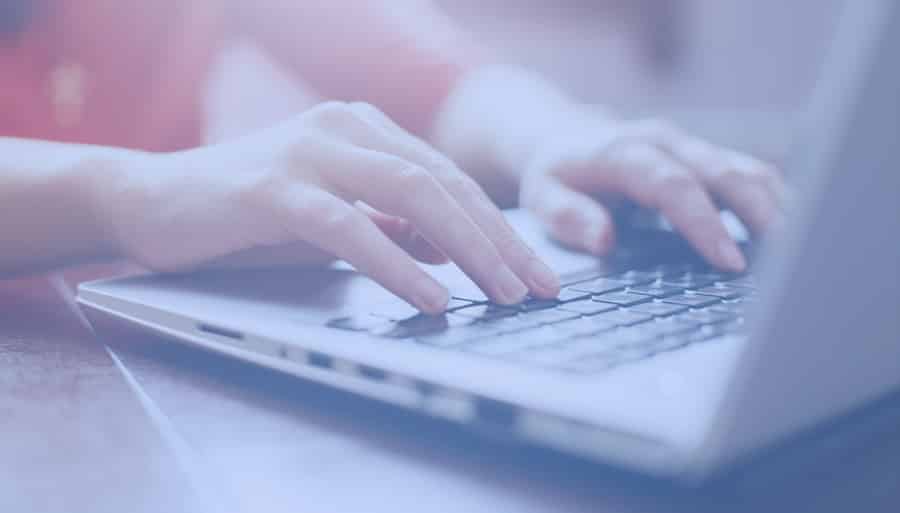 The internet has become the driving force behind a post-pandemic world where education, social media, remote working, ecommerce, and so many other facets of life have become more popular than ever. But with more time spent online, we also put ourselves in the crosshairs of people who use the internet immorally. These internet safety statistics contain some eye-opening truths that need to be given the necessary attention and create a safer online experience for both adults and children.
Internet Safety Statistics (Editor's Choice)
Just under 80% of Americans are worried about how companies use their data.
An online attack takes place every 39 seconds.
12% of people on the Internet have experienced some form of harassment.
59% of US teens have been cyberbullied or threatened online.
One in seven children is contacted online by someone with sexual intentions.
Children are likely to have seen pornographic content online by the age of 15.
40% of teens would behave differently if their parents tracked their online activity.
General Internet Safety Facts and Statistics
1. About 79% of Americans are concerned about companies invading their privacy.
One of the most important considerations for any internet user in the 21st century is their privacy and how companies use their personal information. As many as 64% of Americans are concerned about how the government uses their personal details. And even though almost eight in 10 users are concerned, much fewer know how to protect themselves online.
(Pew Research Center)
2. There is an internet attack every 39 seconds, Internet dangers statistics show.
Another byproduct of the Internet is that hacking has become incredibly commonplace. A recent study has profiled 'brute force' hackers who apply simple techniques to target multiple computers randomly. The computers involved in the study were attacked as many as 2,244 times a day.
(A. James Clark School of Engineering)
3. About 12% of Americans have experienced some form of harassment online.
More than one in 10 users get harassed on the Internet daily, and some of these offenses can be pretty extreme. In some cases, people are targeted frequently and over long periods by stalkers, something that affects 6.6 million people nationwide. According to online predators statistics and facts about internet safety, the victims of these attacks are usually female, with only one in 19 men reporting a similar experience.
(DataProt)
4. 1.4 million Americans filed complaints related to their identities being stolen in 2020.
That's 651,000 up from 2019. Identity theft statistics show a stolen identity is one of the biggest cybersafety concerns in the US, exacerbated by the popularity of social media, along with online shopping and banking. The top five types of identity theft included applying for/receiving government benefits which accounted for 32% of the cases, credit card fraud (29.7%), miscellaneous identity theft (22.9%), business/personal loan (8.1%), and tax fraud (7.3%), online threats and cybersafety statistics unveil.
(Insurance Information Institute)
5. In Q1 2020, the number of new ransomware decreased to 2.51 million.
That's a significant drop from the previous quarter (Q4 of 2020) when 5.12 million were recorded, yet, a double increase from 1.25 million in Q1 of 2020. The company's report further suggests that although there was a 50% drop in unique ransomware compared to the previous quarter, it still shows that hackers have increased their activity compared to last year.
(McAfee)
Child Internet Safety Statistics
6. The average age when kids get a connected device is 10.
A Google survey from 2018 further revealed that 55% of kids have their own tablet or smartphone. While these devices are more of necessity than luxury in the digital age, it's important to teach children the dangers of the online space. With over half of children disclosing their phone numbers to strangers they meet online, parents must establish rules around internet usage and track their children's activity. Only 30% of parents, however, feel confident enough to speak about internet safety issues.
If you notice any unknown phone number or suspicious messages on your child's phone, you can use reverse phone lookup services to uncover the sender's identity.
(Google, Center For Cyber Safety and Education)
7. As many as 59% of all US teens have experienced some form of cyberbullying.
While the Internet and social media are often used for good purposes, cyberbullying statistics uncover their dark side, with more than half of teens experiencing online bullying. Gender-wise, 60% of girls and 59% of boys have experienced at least one abusive online behavior, according to teenager internet safety data in a recent Pew Research Center survey.
(Pew Research Center)
8. Offensive name-calling is the most common form of online harassment of teens.
The dangers of the internet statistics in the same survey point to offensive name-calling as the most widespread form of cyberbullying, experienced by 42%, followed by spreading false rumors with 32%, and receiving unsolicited explicit images with 25%.
(Pew Research Center)
9. Up to 17% of tweens say they have received uncomfortable messages online.
Tween internet safety is just as crucial as children aged 8-12 are often targeted by predators. Online child exploitation statistics show that 17% have received an email or online message with either words or photos that made them uncomfortable. Children internet safety statistics, however, show that only 7% of parents became aware of this.
(GuardChild)
10. About one in seven children is contacted by an online predator.
These attempts, however, are related to unwanted sexual solicitations and don't necessarily come from adult sex offenders. In many cases, they come from other youths and in the form of casual rude comments. Pedophile statistics further show that one in 25 children or adolescents in a year receive a sexual solicitation online where the predator made or tried to make a contact with the victim offline. These cases, on the other hand, are the most likely to result in an offline sex crime.
The number of online predators indicates that those potential sex offenders hiding behind a screen are everywhere around us in real life. While it's hard to track who can potentially commit such crimes, parents can access publicly available information on people finder sites for every adult in contact with their children. These sites show criminal history, among other information, allowing you to detect registered sex offenders.
(Crimes Against Children Research Center)
11. Children are likely to have seen pornographic material online by the age of 15.
Internet safety statistics in a recent survey further show that only 22% of parents acknowledge that their kid has seen online pornography. Those parents admit that the average age when that happened was as young as 11. There is an array of parental control apps and tools allowing adults to set personalized checklists of parental controls on children's and family's devices. Aside from these tools, parents should also communicate with their young ones and create a safe space for them to share any negative experience they may encounter online.
(Internet Matters)
12. More than 40% of teens say they would behave differently online if their parents watched.
As many as 43% of teens would act differently online if they knew their parents monitored them. But how many parents monitor their children's internet activity or understand what they are up to online? Online safety facts show that 20% of children think their parents have no idea what they are doing on the Internet.
(GuardChild)
13. The majority of teachers feel they need more resources to educate kids on online safety.
As many as 83% of teachers in Google's survey said that they needed more resources to feel equipped to teach about online safety. Just under 70% meanwhile believe that online safety and digital citizenship should constitute a part of their core curriculum.
(Google)
Social Media Safety Statistics
14. About 25% of social media users have posted sensitive information online.
As many as one in four adults who use social media have posted the kind of information upon which hackers, fraudsters, and sex offenders thrive. Furthermore, 17% of adult users admit to having talked to someone they don't know on social media, and 35% have communicated with friends of friends. Due to the widespread use of social media, even employers increasingly rely on social media background checks to uncover parts of candidates' personalities and behaviors that traditional screenings don't show.
(BrandonGaille)
15. 15% of Americans have never checked the privacy policy of their preferred social media platform.
The devil, as they say, is in the details, and it seems that 15% of Americans who use social media have no clue about those related to privacy. Dangers of social media statistics further show that more than half of parents haven't read the online privacy policies of the websites preferred by their children.
(BrandonGaille)
16. Over a quarter of teens believe social media hurts their self-esteem.
Nearly half of teens (45%) meanwhile feel overwhelmed by the drama they see on social networks, while 26% admit that these platforms make them feel worse about their lives. Another 4% of teens say that social networks make them feel 'a lot worse' about their life, social media danger statistics show.
(Pew Research Center)
17. Teen girls who use social media too much are more likely to be depressed.
A UK study uncovered that nearly 40% of girls who spend more than five hours daily on social media such as Instagram, Facebook, and Whatsapp exhibit symptoms of depression. The research further revealed that girls spend much more time using social media than boys.
(The Guardian)
18. Social media dangers statistics show that social media is linked to 70% of cases of children not sleeping enough.
Sleep deprivation may seem harmless enough as a byproduct of going to sleep with a smartphone next to you, but the effects of too little sleep are felt equally in the body and the mind. Children who need to be up early for school and stay engaged for upwards of eight hours need every ounce of sleep they can get, and social media is keeping them up into the small hours of the morning. Establishing strict rules around social media and internet usage and taking away children's smartphones at night will allow both parties to sleep more peacefully.
(Forbes)
Conclusion
Is the Internet the single greatest tool humanity has ever invented? The jury is still out on that. But as much as it is a wonderful example of ingenuity, it also facilitates those who look to cause harm and to use others for financial gain or sexual favors. Internet safety statistics show that we still have to work to address the dangers that we encounter online adequately.
Sources: Pew Research Center, A. James Clark School of Engineering, DataProt, Insurance Information Institute, McAfee, Google, Center For Cyber Safety and Education, Pew Research Center, GuardChild, Crimes Against Children Research Center, Internet Matters, GuardChild, BrandonGaille, Pew Research Center, The Guardian, Forbes.