Employee Engagement Statistics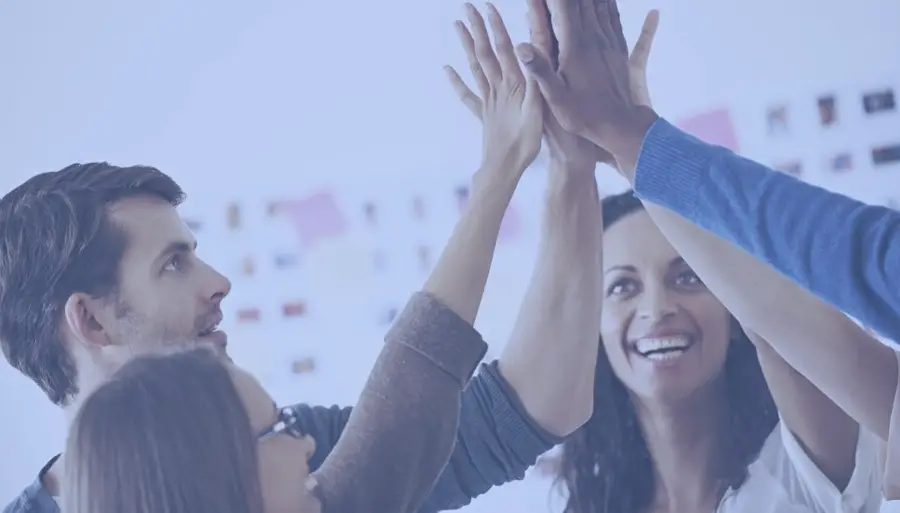 The US economy loses between $450 and $550 billion annually due to disengaged employees. And it's no surprise, given that as little as one-third of the US workforce feels engaged in their work and job duties. Worldwide, the levels of engagement are even lower — 20%! Why do employees check out before they clock out? The following employee engagement statistics shed light on the most critical data on this subject. Let's dive in!
Employee Engagement Statistics (Editor's Choice)
One-third of US employees are engaged at work. (Gallup)
16% of US employees report active disengagement at work. (Gartner)
Only 20% of workers globally are engaged at work. (Gallup)
Highly-engaged companies report 21% higher profitability. (Gallup)
Disengaged workers cost firms 34% of their salary. (Hirebook)
Women are more engaged employees. (Gallup)
Female managers perform better at keeping employees engaged. (Gallup)
Hybrid remote and in-office work drives greater engagement. (Auzmor)
Statistics on Employee Engagement
1. Just over one-third of US employees are engaged at work. 
For the first time in a decade, employee engagement has dropped to 34%, with 16% reporting active disengagement at work and a whopping 51% saying they are not engaged. At the peak of the pandemic, the numbers fluctuated, averaging 36% engaged workers and 14% disengaged. The employee engagement rates have been continuously rising even in the mindset of the pandemic in 2020, but the latest data shows the first drop in more than a decade. Employee engagement hit the lowest levels (only 26%) in 2000 and 2005.
(Gallup)
2. Employee disengagement statistics show the rate of engaged to actively disengaged workers is 2.1 to 1. 
That's a lower ratio compared to 2020's 2.6 to 1. The drop in engagement could be attributed to the changes and challenges the traditional working environments went through amid the pandemic. Leaderships were busy coming up with strategies for operation in the new normal, like remote work, mandatory vaccines, and greater online exposure to keep running. Due to these rocky times, employee engagement data shows that most organizations have failed to provide clarity of expectations, suitable materials and equipment, and opportunities for employees to express their strengths. Over the last two decades, approximately 17% of workers were actively disengaged. Performing a social media background check can uncover a lot of valuable information about how employees perceive their job and what could possibly motivate them to do better.
(Gallup)
3. Managers and healthcare workers saw the most significant decline in workplace engagement. 
Employee statistics indicate that social assistance workers, healthcare workers, and managers experienced the highest decrease in workplace engagement due to factors like feeling that very few if any people at work care about them or encourage their development, less opportunity to do what they do best, lack of clear expectations, and equipment to perform their job well. Aside from the need to improve their internal management, and set clear expectations, healthcare organizations should invest in in-depth healthcare background screening programs to ensure they hire the right people.
(Gallup)
4. Global employee engagement statistics show that only 20% of employees globally are actively engaged. 
Statistics on a global level show concerningly low engagement among workers. While some employee engagement data gathered on smaller samples seems more optimistic, there's no doubt that employers have their work cut out for them to improve engagement levels.
(Gallup)
5. Companies with engaged workers report 21% higher profitability. 
Employee engagement and productivity statistics show that high employee engagement has multiple benefits, including higher productivity and profitability, better retention, and improved customer engagement. The impact of employee engagement stretches further than money—more engaged employees also report fewer health issues.
(Gallup)
6. Disengaged workers cost US companies between $450 and $550 billion annually. 
The importance of employee engagement is huge and numbers confirm it. Enormous monetary losses occur because disengaged employees lack motivation, have lower productivity, provide poorer customer service, miss deadlines, make more errors while working, and produce lower profits. Engagement statistics show that one disengaged employee can cost an organization approximately $3,400 for every $10,000. Employers should invest in quality employment background check programs, manager training, development opportunities for employees, and collaborative office spaces if they want to cut down on these staggering losses.
(HRDIVE)
7. Disengaged employees cost organizations 34% of their salary. 
This cost factors lost productivity due to showing up late or absenteeism and negatively affecting other coworkers with their bad attitude and vibes. Statistics on why employees quit also show that disengaged employees are more likely to leave.
(Hirebook) 
8. Effective internal communication motivates 85% of employees to get more engaged. 
Employee morale statistics show that employees are more motivated and engaged when management continuously keeps them in the know with updates and company news. Employee awareness of the organization's goals and challenges followed by a clear definition of their role and expectations also leads to greater motivation and engagement, which leads to greater customer engagement, which ultimately translates to more sales and higher profits.
(Trade Press Services)
9. Only 16% of companies are using technology to monitor employee engagement. 
Employee engagement research unveils that employers usually use virtual clocking in and out, tracking computer activity, monitoring internal chats and other forms of communication, and monitoring productivity. Some companies focus on the employee experience and prefer to watch engagement and well-being instead.
(Gartner)
10. Employee engagement stats suggest that high-development culture can dramatically increase engagement. 
High-development cultures allow employees to see their direct impact on the organization and clients. Such environments also leave space for workers to proactively develop skills throughout their careers and follow their purpose. High-development cultures are defined as CEO and board-initiated, promote coach instead of boss culture for managerial and higher positions, practice companywide solid communication, and hold managers accountable.
(Gallup)
11. Hilton, Salesforce, and Wegmans Food Markets Inc are the leading companies in employee engagement.
Hilton employee satisfaction data shows their employees believe this organization invests in them and promotes a culture of entrepreneurship. Salesforce workers state the company backs its promises with actions. Furthermore, Wegmans Food Markets encourages employees to follow the "American Dream" by offering development and learning opportunities.
(Great Place to Work)
12. Older generations are more engaged at work. 
There are stereotypes about older employees being poor performers, resisting change, new technology, and generally being less engaged. Employee morale statistics, however, show that employees over the age of 50 are the most engaged at work, both emotionally and intellectually, and motivate the rest of the team to do their best. Note, however, that once the pre-retirement stage kicks in, employees tend to be less invested and engaged in their job.
(Embry-Riddle Aeronautical University)
13. Women employees are more engaged workers.
Employee engagement research shows that female employees, in general, show higher levels of engagement than males, regardless of whether they have children. Employees who work for a female manager are six percent more engaged, on average than those working for a male manager — 33% compared with 27%, respectively. Employee engagement facts by gender show that female employees who have a female manager report the highest levels of engagement at 35%, while male employees working for a male manager are the least engaged at 25%.
(Gallup)
14. Female bosses and managers perform better at engaging employees.
Entrepreneurship statistics show that only one in three working Americans reports having a female boss. And yet, those people are more engaged than employees led by male managers. While there are excellent male and female managers, women in managerial positions tend to perform better regarding their own engagement and employee engagement. Employee engagement data shows that 41% of female managers are engaged at work compared with 35% of male managers.
(Gallup)
15. Employee engagement stats show that female managers win the game of engagement in every area.
Female managers outrank male managers in 11 out of 12 engagement-related elements of good management defined by Gallup through thousands of interviews in just as many organizations. In general, employees working for female managers are more likely to strongly agree that there's someone at work who encourages their development, checks in with their progress, and gives them recognition and praise, employee recognition stats show.
Overall, female managers build better engagement among employees because they are better at setting clear expectations, building stronger relationships with their subordinates, encouraging a positive environment, and providing opportunities for growth and development to their employees.
(Gallup)
16. Employee engagement and retention statistics suggest that engaged staff are more likely to stay within an organization.
In high-turnover industries, engaged organizations report 24% less turnover. In low-turnover industries, engaged organizations achieve a whopping 59% less turnover. As a reference, low-turnover organizations have 40% or lower annualized turnover, and high-turnover companies have more than 40% annualized turnover. Employee retention statistics show that voluntary turnover costs US businesses $600 billion annually, meaning that engaged employees can save businesses big chunks of money. Other notable benefits that engaged organizations report include a 17% increase in productivity and a 41% reduction in absenteeism.
(Gallup)
17. Employee engagement and customer satisfaction statistics show that employees invested in their jobs increase sales by 20% on average. 
Engaged employees provide better customer service and invest effort into building closer relationships with customers. These individuals obtain greater organic growth for the organizations, which translates into a 10% increase in customer ratings, and 20% sales increase.
(Gallup)
18. Employees who have a space to collaborate and connect with co-workers are 1.5 times more likely to be engaged. 
Employee disengagement statistics suggest that employees who are locked in cubicles tend to lose focus and disengage, while those who can move freely in different areas during work hours are 1.3 times more likely to be engaged. That said, open floor offices are not always ideal. Some employees value their privacy and appreciate having an office with a door. Having the possibility to work privately when they need quiet space makes employees 1.7 times more likely to be engaged. To cultivate engagement, employee engagement statistics suggest that employers need to create both collaborative spaces where co-workers can connect and quiet spaces where high performers can have the desired privacy.
(Auzmor)
19. Employees who work remotely most of the time are more engaged. 
Remote work statistics show that employees appreciate flexible schedules that allow them to have better work-life balance. Employee satisfaction data shows that employees who work remotely 60-80% of the time are more engaged than full-time on-site workers. That said, employees who work remotely all the time show the same levels of engagement as employees who work full-time in the office.
(Auzmor)
20. Employees who use their strengths every day are six times more likely to be engaged at work. 
Employee engagement and fulfilment statistics have shown that there's a strong connection between awareness of one's strengths and engagement. Namely, when employees are allowed to identify, develop, and improve their strengths they are more engaged, perform better, and are less likely to leave. Focusing on employees' strengths is a much better tactic to boost engagement rather than trying to improve their weaknesses. Data shows that employees become 7.8% more productive when they learn their strengths, and organizations that focus on strengths report 12.5% greater productivity.
(Gallup)
Wrap-up
Employee engagement statistics conclusively show that keeping your staff invested in their work is a win-win — it translates into better productivity and revenue, along with a happier and even healthier workforce. So, it's never too early to start putting this employee satisfaction data to use, the sooner that happens, the sooner your business can reap the benefits. 
Sources: Gallup, Gartner, Gallup, Hirebook, Gallup, Auzmor, HRDIVE, Trade Press Services, Gallup, Great Place to Work, Embry-Riddle Aeronautical University, Gallup, Gallup.