Employee Retention Statistics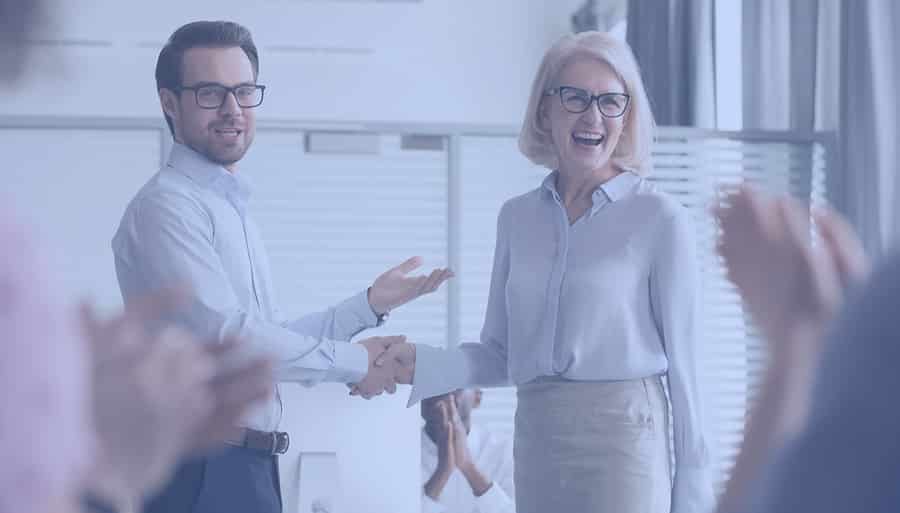 Employees hop from one job to another, going after better compensation, benefits, work-life balance, or escaping from bad managers. And it costs US businesses roughly $600 billion a year. Yes, employee turnover is an expensive thing, yet data shows companies let their workers go even when they can retain them.
We collected the most critical employee turnover and employee retention statistics to shed light on why employees quit and what could be done to minimize the job-hopping that costs businesses growth and opportunities.
Employee Retention Statistics (Editor's Choice)
Nearly two-thirds of businesses see employee retention as a bigger problem than hiring.
Every day, 100,000 to 120,000 workers leave their jobs in the US.
Three out of four employees who quit could've been retained.
42 million US workers (27% of the workforce) left their jobs voluntarily in 2018.
The average cost of replacing a highly skilled employee is 213% of their yearly salary.
Organizations that rate highly on compensation and benefits see 53% lower attrition.
Management transparency can boost team retention by 30%.
51.4% of businesses provide salary increases or raises to retain employees.
General Employee Retention Stats
1. Worker retention is a bigger problem than hiring, according to 63.3% of business owners.
It seems that workers have commitment issues, and employers often fail to understand the critical reasons why employees stay in the company. Research suggests that one out of three business owners employing between 50 and 500 people expects their employees to stay no longer than a year.
(Zenefits)
2. Roughly 100,000 to 120,000 employees leave their jobs every day.
Aside from the costs associated with losing an employee, US workers spend an average of $2.9 million per day looking for a replacement for those who left. That accounts for a whopping $1.1 billion a year.
(Zenefits)
3. According to employee retention statistics, 79.3% of small businesses say losing employees kills business growth.
Just under 80% (78.6%) of small businesses also agree that turnover negatively impacts the productivity of their teams.
(Zenefits)
4. Delays to customer projects and services are the highest cost of losing an employee.
The most significant employee turnover costs also include loss of productivity and costs associated with re-hiring and onboarding new employees. Small businesses can't afford to underperform and lose customers as each lost customer accounts for a larger share of their profits which is not the case with enterprise-level businesses.
(Zenefits)
5. Performance decline is the most common sign indicating that an employee is planning to exit, employee turnover and retention stats show.
Most businesses notice when an employee is about to leave; at least 67.8% claim to do so. The most common signs they see include performance decline, absenteeism, unusual office behavior, and tardiness. Only 7.5% of business leaders admit not recognizing any signal associated with quitting.
(Zenefits)
6. Retention statistics suggest three out of four workers who decide to leave their job could've been retained.
Data suggests that 76.8% of employee turnover is preventable. The motives for quitting could be divided into two categories, preventable and less preventable.
Less preventable reasons include relocation, retirement, and firing.
Retention statistics show that in the past six years, there has been a dramatic rise in the following preventable reasons for quitting:
Job characteristics (↑81%)
Work environment (↑53%)
Career development (↑32%)
Work-life balance (↑20%)
Two of the less preventable reasons are trending down:
Retirement (↓37%)
Involuntary (↓35%)
(Work Institute)
7. Career development is the number one reason employees leave their jobs.
Retention stats show that career development accounts for 20% of all voluntary leaves. It has shown a 17% increase since 2013. The most significant career development reason is the type of work, followed by lack of growth and development opportunities, returning to school, no advancement or promotional opportunities, job security, and general career reasons.
(Work Institute)
8. 12 out of 100 employees who quit cite work-life balance as a reason, a category that has trended up 23% since 2013.
The schedule is the number one reason within the work-life balance category that drives employees to quit. Other causes include commute, which has increased by 334% since 2010, and schedule flexibility which has trended down.
(Work Institute)
9. Manager behavior was responsible for 11.8% of voluntary leaves in 2020.
According to employee retention rate statistics, an improvement is noted in only three of the eight subcategories of management behavior over the years: unprofessionalism, upper management, and manager fairness. Even with the improvements, unprofessionalism remains worryingly high and affects the retention of employees. Manager behavior reasons like poor employee treatment, lack of management competence, and lack of support have not shown any improvement. Two reasons have gotten worse: general behavior and communication, negatively affecting talent retention rates.
(Work Institute)
10. Poor management skills make employees four times more likely to leave their job.
A staggering 40% of employees that don't rate their manager's or supervisor's performance highly proceed to interview for a new job compared to only 10% of those who rank them highly. Inappropriate management behavior can turn down even the best employees resulting in high turnover rates. A Udemy report on employee experience and employee retention stats showed that nearly half of employees had left their job because of a bad manager. 60% of workers think their managers need training, and 56% think managers are promoted too soon. These statistics indicate that employers must be particularly careful in the selection of managers. They must choose a reputable background check company, provide appropriate training, and gather employee feedback to ensure strong management performance at all times.
(TINYpulse, Udemy)
11. Voluntary turnover costs businesses over $600 billion annually.
Since 2010, voluntary turnover costs have doubled, going from $331 billion to $617 billion. Staggering $469 billion in turnover costs were considered controllable. That means employers could've controlled 76.8% of the total turnover in 2018, yet they failed to align interventions with personnel retention requirements. If the voluntary turnover trend continues, companies are set to lose $800 billion by 2023.
(Work Institute)
12. Voluntary turnover reaches staggering heights, with more than one in three workers expected to quit each year by 2023 voluntarily.
In 2018, 27% of employees voluntarily quit their jobs, but this number is expected to reach 35% by 2023. Turnover trends point to an 88% increase in voluntary leaves since 2010.
(Work Institute)
13. Employee retention statistics show different motives drive voluntary turnover among males and females, with the most significant differences reflected in career development and compensation and benefits.
Career development and compensation and benefits are the biggest reasons males decide to quit voluntarily. Females, on the other hand, list manager behavior, well-being, work-life balance, and relocation as the most significant reasons to quit. Female workers are also 28% less likely to leave than male workers.
(Work Institute)
14. 19.3% of new hires quit in the first 30 days of their employment.
Hiring statistics show that the first-year turnover is expensive for organizations as workers who quit in the first 90 days bring little to no return on the hiring investment. Employee retention rate stats show that first-year turnover is still high, with 19.3% of employees leaving in the first 30 days and 10.2% exiting between days 31 and 60.
(Work Institute)
15. The first-year turnover remains high, accounting for 37.9% of all turnover.
Quite a high percentage of employees leave between the first and second year and the second and third year. Those working for organizations for nearly or over ten years are least likely to leave.
(Work Institute)
16. According to training and employee retention statistics, the average costs to replace employees range between 16% and 213% of their annual salary.
It costs 16% of the annual salary to replace an employee in high-turnover and low-paying jobs where employees typically earn less than $30,000 a year. Employees who are earning $30,000 to $50,000 a year cost companies 20% of their annual salary to replace. Highly educated employees in executive or other leading positions cost companies up to 213% of their yearly salary to replace. Managing employee retention can help businesses keep the cost of losing and replacing workers at healthy levels that don't impact the company's success.
(CAP)
17. According to 77% of talent professionals, the number one reason companies invest in employee experience is to increase the employee retention span.
71% of them do it to increase employee productivity, 40% of talent professionals utilize employee experience to meet the expectations of Millennials and Gen Z, and 29% to attract more candidates.
(Linkedin)
18. Organizations that rate highly on compensation and benefits report a 53% lower attrition.
According to training and employee retention statistics, companies that rate highly on employee training see a 53% lower attrition, and those that rate highly on purposeful mission experience a 49% lower attrition. Organizations with flexible work arrangements and open and effective management experience a 137% and 143% higher headcount, respectively.
(Linkedin)
Statistics on Boosting Employee Retention Rates
19. Employee loyalty statistics show that happy workers stay in their job twice as long compared to unhappy ones.
Employee happiness boosts employment retention, productivity, motivation, and dedication. A survey by TINYpulse showed quite surprising results: employee happiness is 23.3% more dependent on co-workers than supervisors. Another study by WorkWorries showed that co-workers are a more significant source of stress for employees than their bosses, with a staggering 62% of respondents backing this fact.
That's why employers need to have an effective employee retention plan and establish a healthy and uplifting company culture that makes every employee feel peer-supported and appreciated. Running social media background checks on potential applicants might also help as they uncover more personal details that could affect the entire team's productivity and happiness.
(iOpener Institute, TinyPulse, CISION PRWeb)
20. Companies with effective onboarding processes can reduce the new employee retention rate by 82%.
Additionally, employees are more likely to stay at their current job if their manager communicates their responsibilities and roles with clarity. 76% of HR leaders recognize their onboarding processes are underutilized, and quite shockingly, 24% don't even have an established onboarding strategy.
(Brandon Hall Group, HRDIVE)
21. eLearning can increase a company's employee retention rate by up to 60%.
The Research Institute of America discovered that investing in eLearning can breed multiple benefits, including increased staff retention rate by 25% to 60%. As a comparison, face-to-face training is reported to increase job retention by 8% to 10%. This way of learning gives employees more control over the training process and a chance to revise the materials whenever and as many times as they want. Given that technology is increasingly important among younger employees, eLearning can give companies a competitive edge in the hiring process and retention in the workplace, among other benefits.
(eLearning Industry)
22. Managers who consistently give recognition to their employees for their good work can lower turnover.
Employee loyalty statistics suggest that employees are five times more likely to stay at the company if they receive validation. 21.5% of employees who don't feel recognized at work start job hunting and interview for a new job, compared to 12.4% of those who get recognition.
(TINYpulse)
23. Management transparency can boost team retention by 30%.
Employees strongly value company ethics, and they want to work for transparent managers. While solid management transparency can boost a company's job retention rate, micromanaged employees are 28% more likely to look for a new job. Peer respect is another factor that impacts the employment retention rate: employees who feel respected by their co-workers report an 11% higher chance of staying. In comparison, peer recognition boosts their desire to remain by 13%.
(TINYpulse)
24. According to employee retention statistics, positive company culture makes employees 40% less likely to quit.
Employees who don't feel like a cultural fit with their organizations are 12% more likely to leave. Company events, professional development access, and cross-training can also improve the retention of employment by 10%.
(TINYpulse)
25. Organizations that offer remote work options have a 25% lower employee turnover.
Remote work statistics show that employees rate remote work and flexible schedules among the most desired benefits. With the global pandemic, employees expect remote and flexible work whenever possible. One in three workers is ready to look for another job if asked to return to the office full-time. Nearly half of employees prefer a hybrid arrangement. Staggered work shifts are also on the rise, indicating that employers must offer more flexible benefits or they'd face employee retention problems.
(Owl Labs, HRDIVE)
26. Retention stats show that employee burnout leads to low employee retention, responsible for 50% of workforce turnover.
95% of HR leaders claim that employee burnout negatively impacts workforce retention. 46% of them say employee burnout is directly responsible for up to half of the annual workforce turnover, more precisely between 20% and 50%.
About 10% of HR leaders state employee burnout causes more than 50% of employee turnover annually. Burnout is more prominent in larger than smaller companies. 15% of the HR leaders at companies with more than 2,500 employees blame burnout for 50% of the turnover each year, compared to one in five HR leaders working for organizations with 100 to 500 workers who say burnout is responsible for 10% or less of their annual turnover.
(Kronos Incorporated)
27. According to training and employee retention statistics, 94% of employees would stay at their organization longer if it invested in their career development.
Employee retention data unveils that 70% of employees are ready to switch their current job to a company willing to invest in their personal development. Although 98% of employers claim they offer career development tools, only 26% of employees rate their organizations' development efforts very well. Instead of wasting money on replacing employees, data suggests that companies need to invest in their employees' careers if they want to keep them.
(Linkedin, CISION PR Newswire)
28. 35% of workers are ready to quit if they don't get a raise.
Pay is among the leading causes of employee turnover, especially among younger generations. Those under the age of 35 and those making less than $50,000 annually are most likely to leave their organizations. Additionally, employee retention rate statistics show that 44% of employees would leave their job for one that provides 20% higher pay. With 54%, disengaged employees are more likely to consider leaving for a 20% pay raise than 37% engaged employees.
(Hartford Business, Gallup)
29. Employee retention studies show that eight out of 10 employees would look for another job after one bad workday.
Given that 69% of employees are optimistic or very optimistic about their ability to find a new job, they won't tolerate bad days at work. Additionally, 76% of employees would go job hunting if their organizations passed them over for a promotion.
(Addison Group)
30. Employee retention stats show that 81% of job seekers report dissatisfaction with their current work environment.
47% of job seekers are unsatisfied with their salary, and 43% say they're unsatisfied with their overall career path. While employers are not always in the position to offer a pay raise, creating an uplifting company culture and more opportunities for meaningful work could contribute to a higher employee retention percentage. As many as 55% of employees say that their work is the most substantial factor influencing their loyalty. Yet 50% name salary as the strongest loyalty-influencing factor.
(Addison Group)
31. Employee loyalty statistics uncover Millennials have a 34% shorter median tenure than the average employee.
As a younger generation, Millennials are most likely to hop from one job to another in shorter periods than other age groups. Gen Xers provide the highest retention stability, staying at jobs 22% longer than the average tenure. Baby boomers remain 18% longer than average. In general, tenure increases with experience, as older generations who have had more time to develop their career are more likely to have found their sweet spot.
(Linkedin)
32. Retention statistics show that the top reason Millennials leave jobs is compensation and benefits.
While employee benefits statistics show Millennials put a strong emphasis on benefits and perks, Generation X employees, on the other hand, are on the lookout for new challenges, a principal reason for leaving their old positions. Baby boomers also leave in hopes of finding more challenges elsewhere.
(Linkedin)
33. 69% of job seekers will decline a job offer from an organization with a bad reputation.
When two companies provide nearly identical offerings, employees will ultimately decide on the one with a better reputation. Moreover, 84% of employees admit that they would consider leaving their current job if a company with an excellent reputation offered them a position. Those in the $75-100K a year range require only a 1-10% salary increase to consider quitting their current jobs.
(Glassdoor)
Employee Retention Trends
34. According to employee retention statistics, 94% of talent professionals agree that employee experience is the most critical area of focus to the future of recruiting and HR.
77% of companies already focus on employee experience to increase retention and improve employer brand. Employee experience is essential to employees as 96% cite it as an essential part of their work-life.
(Linkedin)
35. Employee retention research shows that 85% of talent professionals rank people analytics just behind employee experience as an essential part of the future of recruiting and HR.
There's a 242% increase in HR professionals with data analysis skills over the past five years. Yet 55% of talent professionals admit they need help to utilize even basic people analytics. Additionally, 73% cite people analytics as a top priority in their organizations for the next five years.
(Linkedin)
36. Employee retention stats unveil that 82% of talent professionals agree internal recruiting is an essential part of the future of recruiting and HR.
Companies with high internal hiring report a 41% longer employee tenure than those with low internal hiring. According to 81% of talent professionals, internal hiring can significantly improve retention. 69% of talent professionals agree that it accelerates new-hire productivity, and 63% state it accelerates the hiring process.
(Linkedin)
37. 74% of talent professionals cite multigenerational workforce as an essential element of the future of recruiting and HR.
89% of talent professionals say multigenerational employees make companies more successful. Given that every generation excels in a different set of skills, it's no wonder that 56% of companies have already updated their policies to appeal to all age groups.
(Linkedin)
38. Recruiters are most focused on Generation Z and millennial workers.
Four generations comprise the bulk of the US workforce: Generation Z with 10%, Millennials with 40%, Generation X with 33%, and Baby boomers with 15% of the total working population. Statistics on the recruiting focus and employee retention stats through 2025 show that companies disproportionately focus on the two younger generations.
(Linkedin)
39. The average length of time Millennials plan to work for their current employer is ten years.
Despite the widespread belief that younger generations are more likely to bounce between jobs, Millennials actually want to stay loyal to their organizations, Millennial statistics show. Gen Zers, as the youngest portion of the working population, see themselves working for their current employer for about six years on average.
(Zapier)
40. Employee retention rate statistics suggest that younger generation employees expect employers to provide appropriate technology and would walk away from jobs with poor technology.
93% of Millennials and 95% of Gen Zers are willing to utilize technology to automate parts of their jobs. Additionally, 85% of Millennial managers and 79% of Gen Z managers say they encourage their teams to rely on technology. One in six Millennials and Gen Z employees have already left an employer that didn't provide reliable technology.
(Zapier)
41. Data suggests companies are aware of the high cost of employee retention and make various efforts to keep employment retention rates stable or amplify them.
51.4% of businesses provide salary increases or raises to retain employees, 53.2% of companies have increased employee recognition, and 41.3% provide robust benefits programs to boost talent retention rates.
(Zenefits)
Employee Retention FAQs
What is employee retention?
Employee retention refers to the strategy, practices, policies, and overall efforts to keep the good employees in a company and reduce turnover. Employee retention is the main focus of the HR departments. The average employee retention rate is often expressed as the percentage of employees who stay in the company for a specific period (e.g., a year).
What is a good employee retention rate?
Anything around 90% or higher is considered a good retention rate. While job retention rates vary by industry, the US average is around 90%, so anything similar or higher is regarded as a healthy retention rate.
How do you calculate employee retention?
To calculate the average employee retention rate, you need to divide the number of workers on the last day of a given period with the number of workers on the first day of that period. You should then multiply that number by 100 to get the percentage of employee retention in your organization.
Why is employee retention important?
Following the best employee retention practices increases morale, motivation, engagement performance, productivity, and revenue. It reduces the turnover cost, which is way higher than most employers think — in 2020, lost employees cost businesses a whopping $600 billion. Poor retention can also affect teamwork, cause institutional knowledge to be lost forever, or even worse, transferred to competitors.
What are retention strategies?
Employee retention strategies are the policies companies have in place to retain the best employees. These policies are designed to fulfill employees' expectations without interfering with the company's business goals. Effective employee retention strategies reduce turnover, foster employee engagement, and maintain a healthy average employee retention rate.
What is an employee retention policy?
An employee retention policy refers to the list of policies, programs, and efforts employers follow to ensure maximum employee retention and satisfaction. These programs include everything from recognition awards and perks to traditional benefits, training and development programs to broaden and sharpen workers' skills, and any other efforts that foster employee loyalty.
What are the objectives of employee retention?
The ultimate objective of employee retention is to reduce turnover and save money because replacing employees is shockingly expensive — it can cost up to 213% of the annual salary to replace a highly-educated worker. Companies also focus on retention to improve morale, productivity, performance, employee satisfaction, customer experience, and other areas that directly or indirectly impact the company's success.
What are the factors affecting employee retention?
Some of the employee retention factors that most influence the employee retention rate include:
Personal and professional development
Compensation
Health and wellness benefits
Work flexibility
Work-life balance
Recognition and rewards
Management and leadership team
Onboarding and training process
Company reputation and culture
Who is responsible for employee retention?
Employee retention statistics suggest that employee retention is everyone's responsibility. From talent acquisition professionals who design the hiring process to the manager who coaches the employee, co-workers, and customers, everyone affects companies' employee retention rates and plays a part in determining whether the employees will stay or leave.
Sources: Zenefits, Zenefits, Work Institute, Work Institute, Udemy, TINYpulse, CAP, Linkedin, iOpener Institute, TINYpulse, CISION PRWeb, Brandon Hall Group, HRDIVE, eLearning Industry, TINYpulse, Owl Labs, HRDIVE, Kronos Incorporated, Linkedin, CISION PR Newswire, Hartford Business, Gallup, Addison Group, Glassdoor, Zapier, The Great Game of Business