Social Media Kidnapping Statistics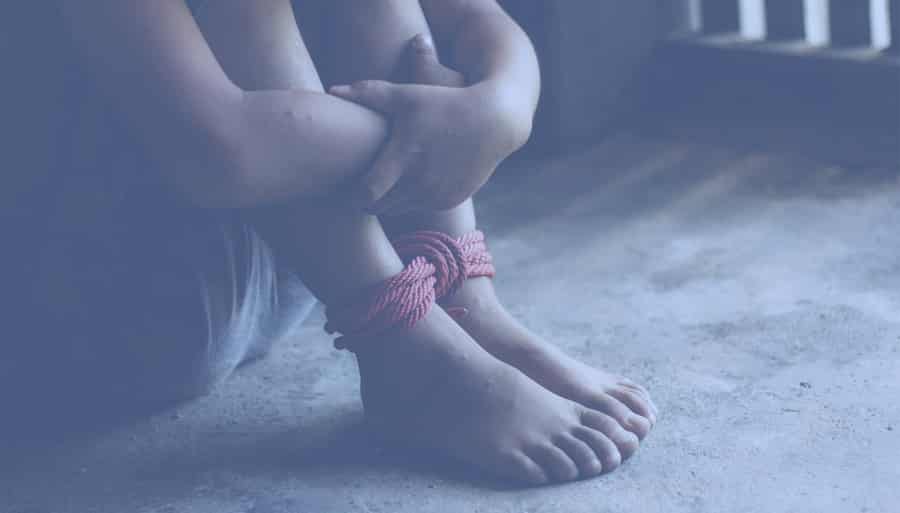 In a world hit by a pandemic that forces adults and children to spend excessive time online, predators and kidnappers are now a greater danger than ever before. Using social media platforms and other internet resources, these criminals can locate and target anyone who has left a digital paper trail for them to follow. Social media kidnapping statistics show parents and children need to take this threat seriously and do what is necessary to stay safe.
Social Media Kidnapping Statistics (Editor's Choice)
The FBI received 365,348 reports of missing children in 2020.
70% of kids in the US would accept a 'friend request' regardless of the sender.
Abductors use social media because of the lower risk of detection.
82% of child sex crimes stateside have started on social media.
90% of kids will have some kind of social media presence by the time they are two.
56% of parents share embarrassing information about their children on social media.
Social Media & Internet Kidnapping Statistics
1. In 2020, the NCMEC CyberTipline received more than 21.7 million reports.
That's up from 16.9 million reports in 2019. The National Center for Missing or Exploited Children has what's called the CyberTipline, where children can anonymously report instances of online threats. The vast majority of the reports the helpline received in 2020 (21.4 million) were from electronic service providers.
(NCMEC)
2. In 2020, there were 365,348 reports of missing children, according to the FBI.
Though this sounds like a very high number of missing children for one year, it should be noted that a lot of these cases are resolved as 'runaways' who often return home. While the FBI has not provided separate social media kidnapping statistics, the Bureau has described several cases of kidnapping where the criminals first contacted their victims on social media apps and subsequently abducted them.
(NCMEC, We Live Security)
3. The FBI expects a rise in social media and internet kidnapping cases amid the COVID-19 pandemic.
The FBI warned in October 2020 that while criminals exploit social platforms to commit crimes involving child sexual abuse material, the use of social networks to facilitate kidnapping is less explored. Kidnapping through social media statistics, however, show that child abductors usually create accounts on social media and dating platforms, where they are on the lookout for potential victims, which they later attempt to groom and convince to meet offline.
While the FBI has yet to explore the significance of social media platforms in child kidnapping cases, more and more employers hire social media background check agencies to screen job applicants and discover more about their online presence, behaviors, and actions.
(We Live Security)
4. The majority of kids accept friend requests regardless of whether they know the person.
Recent stats show that as many as 70% of kids in the US would accept a 'friend request' regardless of whether they know the person who sent it. Stats further reveal that 43% of teenagers who first met someone online later met them in real life. These concerning numbers show that parents and teachers must make greater efforts in educating minors on the dangers of the internet and how to behave in the online space. Parental control apps and social media usage restrictions might also help in keeping children out of online predators' reach. The most important thing is to build an environment of trust where kids can feel that no problem is too big or embarrassing to share with their parents.
While you might not be able to track a suspicious social media profile without help from the authorities, you can find out who's calling or texting your child by running a reverse phone lookup. These services are also helpful for adults who receive annoying or disturbing calls and texts from unknown numbers.
(Patch.com)
5. Abductors turn to social media because of the lower risk of detection, according to the FBI.
Social media kidnapping statistics indicate that a child abductor would prefer online means, including social networks, since the risk of immediate detection by law enforcement is much lower than it is with in-person meetings. This is further facilitated by the presence of minors on social media, with the Bureau noting that 22% of teenagers log on to their favorite social media platform more than ten times a day. As many as 50% of children do that more than once. These numbers indicate that parents must establish rules around their kids' social media activity and keep an eye on what they do online.
(WLDS)
6. The majority of online sex offenders use social media sites.
Online grooming statistics and social media kidnapping statistics show that over 65% of online sex offenders turn to social media to learn details about their prospective victim's habits, routines, and location. As many as 82% of child sex crimes stateside originate from social media, investigations, and arrests show.
(Keller Law Offices)
7. Social media accounted for over $155 million in losses by victims of internet crimes in 2020.
A recent report by the FBI showed that social media was a vector for internet crime for 35,439 people, generating $155,323,073 in losses for 2020. The report does not specify social media kidnapping or how many people are abducted online. Instead, it focuses on internet safety statistics in general and includes reports for extortion and crimes against children.
(FBI IC3)
Digital Kidnapping Statistics
8. By the time they turn two, 90% of toddlers will have some kind of social media presence.
And that's not because they have somehow managed to circumvent social media age restrictions but rather due to their parents' oversharing. Unfortunately, when coupled with insufficient knowledge about privacy settings, sometimes the result is digital kidnapping. According to one digital kidnapping definition, this disturbing phenomenon involves the theft of a minor's photos where the perpetrator acts as if they are a parent or a friend of the child.
(Independent)
9. 56% of parents share potentially embarrassing information about their children online, sharenting and digital kidnapping statistics show.
A study by the University of Michigan that explored "sharenting" (parents sharing pictures of their children on social media platforms) further found that 51% of parents provide details that could result in the identification of the location of their offspring. Another 27% shared inappropriate pictures. These figures show that parents need to educate themselves on how to behave in the digital space when it comes to sharing content that involves their children. A few simple measures parents can take is to be more selective of what they share, set limitations on who can view pictures from their children, and never disclose their location.
(The Emory Law Scholarly Commons)
10. A lot of digital kidnappers are female.
Research into the digital and online kidnapping subculture indicates that many of the perpetrators are female who use the photos to participate in make-belief motherhood. In some digital kidnapping cases, the criminals were found to be part of virtual adoption agencies, where prospective "mothers" bid on photos, digital and online kidnapping statistics unveiled.
(Protect Young Eyes)
11. A set of hashtags are associated with digital kidnapping.
Several hashtags, most notably #adoptionrp, #orphanrp, and #babyrp, could very likely signify digital kidnapping. These hashtags tell viewers that the person behind the post is role-playing and the pictures are part of their faux life, according to digital and internet kidnapping statistics.
(Parent Map)
12. In extreme cases, digital kidnapping can lead to a more serious cyber or social media crime.
Estonian research and identity theft statistics, which have looked into digital kidnapping, show that on some occasions, this phenomenon could result in a real cybercrime such as identity theft of the child or even online grooming. Digital and internet kidnapping statistics further show that stolen photos of children have been uploaded on a website claiming that they can be bought as sex slaves. In other cases, digital kidnappers claim that children are severely ill and try to raise money for treatment.
(OECD)
Social Media Kidnapping FAQs
Is digital kidnapping a crime?
While posting someone else's photos online in itself is not illegal, it is unlawful to misappropriate them or to pose as someone else using those photos, meaning it could be a foundation for digital kidnapping charges.
How many kidnappings are related to social media?
Though the FBI continues to monitor social media use by sexual predators, there aren't specific social media kidnapping statistics to show exactly how many abductions are directly associated with these platforms. The Bureau has nevertheless warned about the growing use of social platforms for kidnapping amid the global pandemic, with increased online time putting children at a higher risk of getting kidnapped by someone they met online.
Sources: NCMEC, We Live Security, Patch.com, WLDS, Keller Law Offices, FBI IC3, Independent, The Emory Law Scholarly Commons, Protect Young Eyes, Parent Map, OECD