Social Security Abuse Statistics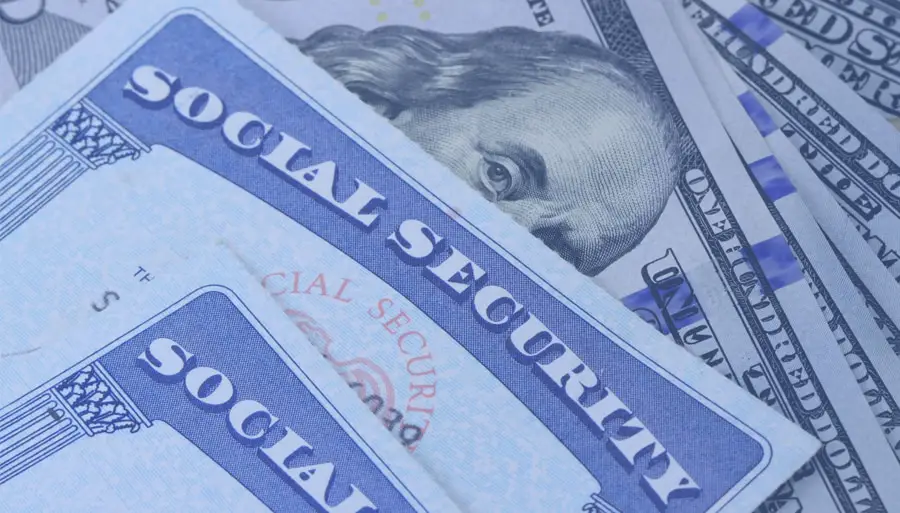 Though there are differing opinions on the number of legitimate claims of fraud and abuse within the social security administration, what can't be argued is that such cases are growing year over year. Many of these fraudsters are quite resourceful about the ways to take advantage of US taxpayers, which makes them difficult to nail down. That's why we prepared a list of the most shocking social security abuse statistics that make it pretty clear that something needs to be done about the increase in these fraudulent activities.
Social Security Abuse Statistics (Editor's Choice)
About 35% of social security disability benefits claims are approved outright.
In 2018, false tax returns cost the US taxpayers $90-380 million.
89% of fraud accusations are false.
The COVID-19 pandemic has fuelled a rise in social security abuse.
The AARP reports that at least 94% of all calls received are related to fraud.
In 2019, people lost $153 million to scammers pretending to be government officials.
The number of people insured under SSDI doubled since 1970.
One in four working-age adults in rural areas use vague ailments to claim benefits.
Social Security Abuse Statistics: What The Figures Say
1. Over a third of all social security disability benefits claims are approved right off the bat.
According to experts, about 35% of social security disability benefits claims are approved at their initial stage. After that, many denials end up being overturned with the help of decent representation.
(Kenneth G. Marks)
2. The IRS reports false tax returns cost the US taxpayers $90-380 million in 2018 alone.
SSI abuse goes beyond simple disability payouts or benefits, and fraudulent tax activity is as much, if not more, of a drain on the average taxpayer. Tax fraudsters use social security numbers to file phony income tax returns to collect refunds with various detection methods preventing losses of up to $6 billion. SSDI fraud statistics illuminate just how much money the government has leaked over the past decade or two, and the numbers speak for themselves.
(Treasury.gov)
3. In the third quarter of 2020, the Federal Trade Commission reported 112,776 social security scams.
One particularly common scam involving social security abuse has callers claiming to be from the SSA, requesting the victim's personal details. Such scams, which can also take place via email and regular mail, accounted for 112,776 in Q3 2020 alone, at a cost of over $96 million, social security fraud statistics show. Experienced fraudsters can trick you with showing a fake caller ID, so you should check directly with the SSA before sharing personal information. Alternatively, you can run a reverse phone lookup on any suspicious number to confirm your doubts, but always make sure you report the fraudsters to the SSA.
(Investopedia)
4. The SSA claims nearly $8 billion of improper payments were made during 2019.
The 2019 fiscal year saw the continuation in the severity of social security fraud cases to the tune of around $7.9 billion, a figure that is expected to have climbed in 2020. The 'Improper payments' category is difficult to discuss with any surety because they contain cases of both undeniable fraud and mistakes within the SSA.
(SSA)
5. The Department For Work & Pensions states 89% of fraud accusations are untrue.
Though there is clearly a rise in disability fraud statistics, there is a fine line to tread when it comes to making accusations about their validity. The DWP found that nine out of ten claims of fraud brought to the department's attention had no basis, and there is a growing fear that legitimate beneficiaries will continue to be demonized on suspicion of fraud. It's understandable given the amount of lost taxpayer's money that social security disability fraud is in the spotlight, but institutions should focus their efforts on the real culprits.
(Disability News Service)
6. The Office of the Inspector General identifies 11 different types of fraud.
Social security abuse statistics show that there are 11 types of social security fraud. Those include making false statements on claims, hiding facts or evidence, misuse of social security benefits by a representative payee, buying or selling fake or real social security cards, crimes involving SSA staff, impersonating a Social Security Administration employee, bribing an SSA employee, misusing grant or contracting funds, violations of standards of conduct, social security number misuse involving people with links to terrorist groups or activities, and simultaneously receiving workers' compensation.
(LifeLock)
7. In 1970, only 75,387 people were insured under SSDI.
That number has grown to 156,559 in 2020, making it increasingly difficult for agencies to enforce protocols and perhaps making them more susceptible to the kinds of social security violations mentioned previously. Social security fraud statistics will naturally inflate with the number of people signing up, but that is now being curtailed with stricter measures and less likelihood of successful applications.
(SSA)
8. A 2015 study found 6.5 million active social security numbers for people over 112.
That might not seem a strange statistic at first, but only 13 of those were used to receive benefits leaving a massive shortfall in the accounting for active social security numbers. It's possible that many SSDI fraud cases may stem from people using social security numbers belonging to the deceased, identity theft statistics suggest.
(Committee for a Responsible Federal Budget)
9. The federal agency for retirement benefits received 250,000 reports of fraud as the COVID-19 pandemic hit.
The agency tasked with distributing benefits to former US employees launched an online platform to report fraud attempts, and since November 2019, 250,000 cases have surfaced. SSDI fraud statistics show that scammers have started employing new tactics, including sending out letters claiming the suspension of benefits due to COVID-19.
(Journal of Accountancy)
10. In 2019, fraud victims lost $153 million to people impersonating government officials.
According to the Federal Trade Commission, people consistently fall victim to social security frauds with scammers pretending to be associated with the government in some capacity. There are suspicions that with the rise of the pandemic there are more of these types of SSDI fraud cases.
(Journal of Accountancy)
11. The FTC finds that 3.4% of all reported scams end with the victim losing money.
When someone does find themselves at the center of a social security benefits fraud, money might be the least of their worries. Social security fraud statistics show that the majority of those who report such scams haven't lost money, but rather, are concerned about having their Social Security Number stolen which could result in identity theft down the line.
(AARP)
12. The Director of Fraud Services at the AARP says 94% of helpline calls are about fraud.
The American Association of Retired Persons' Fraud Watch Network has been an excellent resource for helping people keep scammers at bay and to follow up with those who have already been defrauded. Amy Nofziger, head of the Fraud Services division, claims almost every call they get is about social security scams.
(AARP)
13. In Hale County in Alabama, one in four people claim disability for unclear ailments.
It's not just Alabama either and disability fraud statistics suggest that it's a trend that prevails in many of the poorer, rural areas of the United States. Using reasons such as 'back pain' or 'high blood pressure' to claim benefits accounts for a high percentage of the working-age adults in these areas.
(NRP)
Conclusion
The numbers surrounding the claims and manipulation of the social security system by countless scammers are certainly something that needs to be taken seriously. When you consider that taxpayers are collectively paying billions of dollars to foot the bill something needs to be done to curb the scourge. Social security abuse statistics tell us that these types of frauds are on the rise and it is incumbent upon those in positions of power to be more stringent and implement measures to set these social ills to rights.
Sources: Kenneth G. Marks, Treasury.gov, Investopedia, SSA, Disability News Service, LifeLock, SSA, Committee for a Responsible Federal Budget, Journal of Accountancy, AARP, NRP